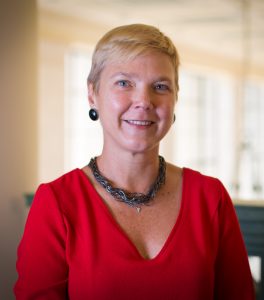 Linda G. Griffith
S.E.T.I. Professor of Biological and Mechanical Engineering
Director, MIT Center for Gynepathology Research
Linda G. Griffith, PhD, is the School of Engineering Teaching Innovation Professor of Biological and Mechanical Engineering and MacVicar Fellow at MIT, where she directs the Center for Gynepathology Research and the "Human Physiome on a Chip" project supported by the DARPA/NIH-funded Microphysiological Systems Program. Dr. Griffith received a Bachelor's Degree from Georgia Tech and a PhD degree from the University of California at Berkeley, both in chemical engineering. Dr. Griffith's research is in the field of regenerative medicine and tissue engineering. Her laboratory, in collaboration with J. Upton and C. Vacanti, was the first to combine a degradable scaffold with donor cells to create tissue-engineered cartilage in the shape of a human ear. The 3D Printing Process she co-invented for creation of complex biomaterials scaffolds is used for manufacture of FDA-approved scaffolds for bone regeneration. She is also contributed new concepts to  nano-scale biophysical control of receptor engagement by biomaterials, and has developed and commercialized a microfluidic multi well bioreactor for 3D culture models of liver and other tissues.
She is a member of the National Academy of Engineering and the recipient of a MacArthur Foundation Fellowship, the Popular Science Brilliant 10 Award, NSF Presidential Young Investigator Award, the MIT Class of 1960 Teaching Innovation Award, Radcliffe Fellow and several awards from professional societies. She has served as a member of the Advisory Councils for the National Institute for Dental and Craniofacial Research and the National Institute of Arthritis, Musculoskeletal and Skin Diseases at NIH. As chair of the Undergraduate Curriculum Committee for Biological Engineering at MIT, she led development of the new Biological Engineering SB degree program, which was approved in 2005 as MIT's first new undergraduate major in 39 years.
Her recent work in endometriosis has been recognized by the Office of Research on Women's Health at NIH, where she was selected to give the first Ruth Kirschstein Memorial Lecture (2010)  as well as the Endometriosis Foundation of America, where she was the Blossom Ball Basic Science awardee (2010).
---
Postdoctoral Associates and Fellows
---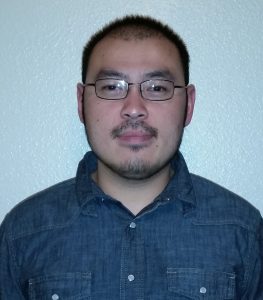 Aereas Aung
Co-Advisor: Darrell Irvine
BS, Bioengineering (Biotechnology), University of California San Diego
PhD, Bioengineering, University of California San Diego
aeaung @ mit . edu
Perfused lymph node micro-reactor system to investigate immune responses
We are using microfabrication and fluidic technologies to create reactor systems for prolonged cultures of lymph nodes ex vivo.  Such platforms will provide greater transparency into the adaptive immune response thus allowing us to ask a plethora of novel questions.
--- Lauren Baugh
Postdoctoral Associate
Co Advisor: Doug Lauffenburger
BS, Aerospace Engineering, Georgia Tech
PhD, Biomedical Engineering, Tufts University
Toxicology Training Grant Fellow
l baugh @ mit . edu
I have an interest in applying computational biology techniques to 'omics' data sets in combination with wet lab experiments to study endometriosis. Recently, we have leveraged patient proteomic data to explore single cell RNA sequencing data from the endometrium leading to the discovery of novel molecular pathways. We also use the hypothesis generating aspect of transcriptomic and proteomic data to drive our in vitro models. Using our fully synthetic, 3D hydrogels, I have developed a coculture system to explore the interactions of endometrial stromal cells and monocytes/macrophages within the complex and dynamic hormonal environment that makes the uterus such a challenging and interesting organ system.
---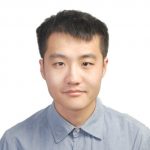 Haidong Feng
Postdoctoral Associates
Co-Advisor: Scott Manalis
BS, Metallurgical Engineering, Northeastern University (China)
MS, Metallurgical Engineering, University of Utah
PhD, Mechanical Engineering, University of Utah
feng hd @ mit . edu
Development of an automatic oocyte vitrification platform.
---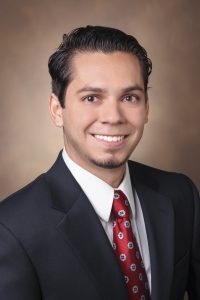 Juan Gnecco
Postdoctoral Associate
BS, Biotechnology, Rutgers University
PhD, Cellular and Molecular Pathology, Vanderbilt University
gnecco j s @ mit . edu
Modeling the immune-endocrine origins of endometriosis.
This project entails the development and applications of engineered 3D models of the female reproductive tract using synthetic hydrogels. Specifically, I am engineering a multi-culture model of the human endometrium that includes a vascular, immune and somatic components (stromal and epithelial organoids). My work investigates dysregulation of healthy endometrial tissues and endometriotic lesions by looking at cell-cell and organ-organ communication.
---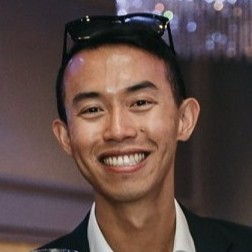 Jeremy Huang
Postdoctoral Associates
Co-Advisor: Doug Lauffenburger
BS, EECS, University of California, Berkeley
MS, Photonics, University of California, San Diego
PhD, Engineering Sciences – Bioengineering, Harvard University
j e huang @ mit . edu
Synthetic Vascularized and Innervated Lesion Models
--- Vaishali Krishnadoss
Postdoctoral Associate
BS, Industrial Biotechnology, SASTRA University
MS, Industrial Biotechnology, SASTRA University
PhD, Chemical Engineering, Rowan University
vaishali @ mit . edu
Developing in vitro models of the gut-microbe-immune interface
---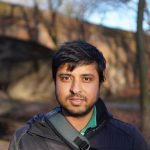 Priyatanu Roy
Postdoctoral Associate
BTech, Mechanical Engineering, Jadavpur Univeristy
MTech, Mechanical Engineering, IIT Madras
PhD, Mechanical Engineering, University of Minnesota
p roy @ mit . edu
Develop microphysiological systems using novel tissue scaffolds and unique chip architechtures to study liver disease, endometriosis and other biological in vitro systems.
---
Visiting Scientists
---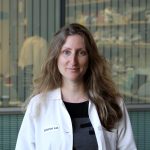 Michal Tal
Visiting Scientist (Instructor at Stanford)
BSc, Life Sciences, Ben Gurion University of the Desert
PhD, Immunobiology, Yale University
m tal @ mit . edu
---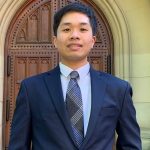 Brandon Lee
Technical Associate
BA, Cognitive Science, Case Western Reserve University
MA, Bioethics & Medical Humanities, CWRU
btl 35 @ mit . edu

Uncovering a novel link among age, atopic dermatitis, and Lyme disease
---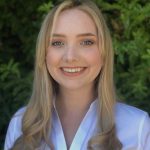 Paige Hansen
Technical Associate II/Lab Manager
BSc, Biology (with a focus on Molecular, Cellular, and Developmental Biology), University of Washington
p s hansen @ mit . edu

Investigating Bacterial Dissimination, Immune Response Heterogeneity, the Female Reproductive System, and Neurological differences in Lyme disease
---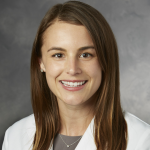 Erin Sanders
Clinical Scientist
BSc, Business, Boston Unversity
MSN, Nursing, Boston College
sanders e @ mit . edu
My research is currently focused on sex differences in immune response and chronic disease presentation, specifically in Lyme Disease and Long Covid.
---
Graduate Students
---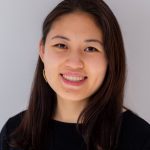 Ellen Kan
PhD Candidate (2019 Cohort)
Co-advisor: Roger Kamm
BS, Biomedical Engineering, Yale University
NSF Graduate Research Fellow
ellen kan @ mit . edu 
Engineering In Vitro Models for Investigating Endometriotic Lesion Vascularization           
Endometriosis is a chronic inflammatory disease that affects 10% of women of reproductive age, but its etiology and pathogenesis are poorly understood, resulting in only limited options for treatment. My project is focused on creating a vascularized model of the endometriotic lesion microenvironment. By using this model to study the mechanisms and function of lesion vascularization, as well as the interplay of hormones and the immune system in endometriosis, we hope to better elucidate disease progression and identify relevant targets for drug development.
---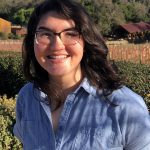 Elise Gubbins
Co Advisor: Ming Guo
BS, Biomedical Engineering, Yale University
e gubbins @ mit . edu
Understanding the Mechanics of Morphogenesis in Mucosal Barrier Tissue
Mucosal barriers serve as the gateways into the body, and play host to the microbiome and incredible immune activity. As such, in vitro models of mucosal barriers are vital to studying many disease areas. In our lab, the mucosal barriers we focus on are the endometrium and the intestine. My project is focused on developing the principles of morphogenesis in generating 3D mucosal barrier tissue. By understanding how different cell types interact with each other and our synthetic gel system, we hope to understand how to control tissue development in vitro, and to develop useful mesofluidic models.
---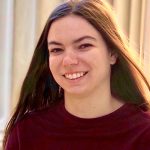 Erin Tevonian
PhD Candidate (2019 Cohort)
Co Advisor: Doug Lauffenburger
BS, Bioengineering, University of Illinois Urbana-Champaign
erin tevo @ mit . edu
Engineered liver models for the characterization of immune-tissue interactions in hepatic insulin resistance
Hepatic insulin resistance is a major feature of the progression of metabolic disorders, including nonalcoholic fatty liver disease and type 2 diabetes. My work focuses on developing an improved in vitro hepatic insulin resistance model incorporating primary human 3D cell culture, physiologically relevant media conditions, and tissue-immune crosstalk. By applying systems biology approaches integrating multi-omics data generated with this insulin resistance model, I aim to better understand the interplay between molecular and cellular cues driving disease. Duncan O'Boyle 
Technical Associate II
Associate Advisor: David Trumper
BS, Mechanical Engineering, Oregon State University
MS, Mechanical Engineering, MIT
d oboyle @ mit . edu

Integrated Organ-on-a-Chip Platform
Designing an integrated microfluidic platform for precicesly controlling physiological conditions on a chip. The platform features on-chip pumps, pressure regulators, oxygenators, and reservoirs that can be configured into different flow circuits. Also developming new materials and methods for designing and fabricating advanced microfluidic chips.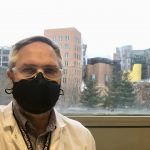 Thomas Donaghey 
Lab Manager
AB, Biology, Harvard University
ALM, Biology, Harvard University Extension School
t don @ mit . edu
---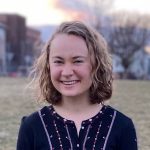 Kira Buttery
Research Assistant
BS, Bioengineering, MIT, expected 2023
k buttrey @ mit . edu
---
Administrative Staff
---
---